The world of Internet marketing is so vast and complex that even to experienced Internet marketers it all can seem like a big blur. To clear the air and bring some clarity to the landscape, Straight North, a Chicago SEO services company, created the "Internet Marketing Lead Generation Ecosystem" infographic as a blueprint to help marketers visualize the lead generation process and how the components all work together. Additionally, this resource will help marketers:
Recognize issues in their current lead generation campaign, and
Find ways to modify their current campaign to maximize leads and sales results.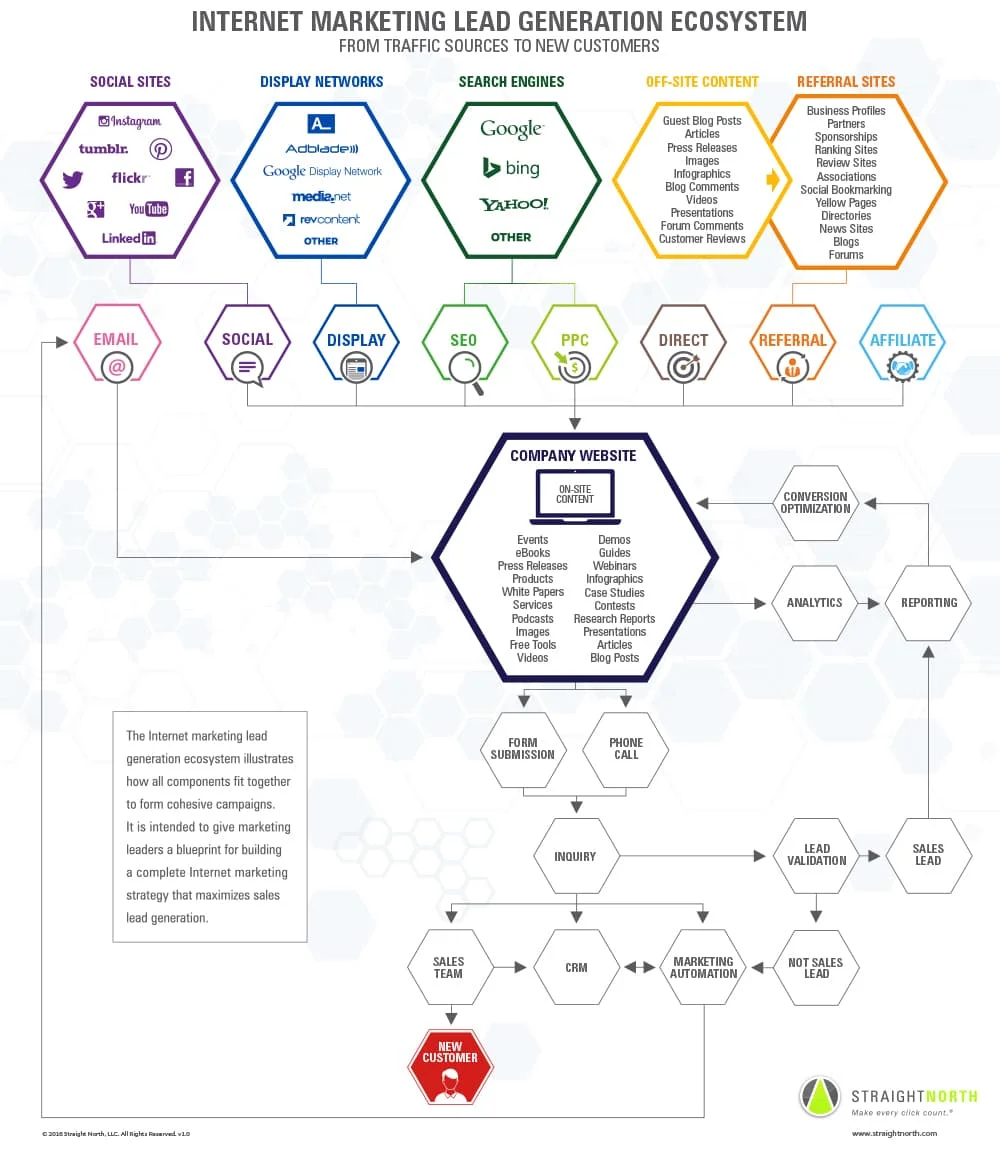 Looking at the top of the infographic, we see the multiple sources that drive traffic to a website, including SEO, social media, and referral sites. Traveling to the bottom highlights the "behind the scenes" activities, such as website reporting and lead processing, which give marketers key insights about the performance of their campaign and what can be improved.
Brand Partnership
Your brand needs a brand voice. Contact our marketing team for brand partnership with us.
Talk to Us