Huawei launched a new smart TV, the Huawei Smart Screen V55i alongside Nova 7 series launch on April 23, 2020. The Huawei smart TV boasts a 55-inch 4K display, along with a pop-up camera and AI fitness solution.
Design
Huawei Smart Screen V55i 4K TV comes with a smart remote which is voice-enabled. The 55-inch screen is bezel-less on three sides. It is very thin and has a thickness of just 6.9 mm. The display is an LCD screen. It supports 90% DCI-P3 wide color gamut and comes with MEMC motion compensation technology.
Technical Specs
The Smart TV runs on a Honghu quad-core processor and consists of two Cortex-A73 cores and two Cortex-A53 cores. The Graphic processor, Mali-G51 GPU is also a quad-core unit. V55i holds a 4GB RAM and internal storage of 64GB.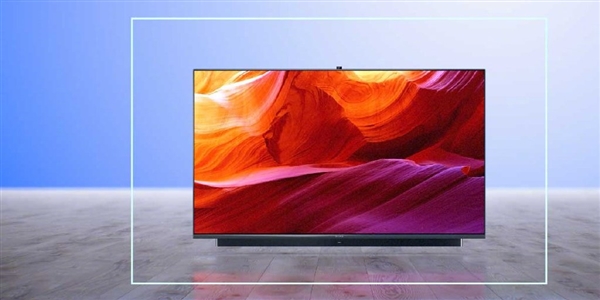 Audio
Moving to the audio, the V55i is equipped with a smart audio system. It has 8 speaker units: Four 10W speakers and Four 2W speakers. The Smart TV houses a 2.4L large sound cavity greatly enhancing the audio experience.
Pop-up Camera
In addition, the Huawei Smart Screen V55i incorporates a low-light camera with a pop-up design. The camera can support 1080P HD video calls. It is also able to record excellent videos in low-light conditions. The pop-up mechanism is automatic. The camera remains automatically hidden when not in use, and pops-up when required. Thus, the user-privacy remains safe.
Fitness friendly
An interesting feature of the new Huawei Smart TV is the AI fitness function 2.0 which can be accessed instantly just by uttering the sentence "I want to exercise". The function uses the AI camera to monitor the exercises. With its smart body and joint recognition technology the fitness function can detect any wrong postures, and advice for correction. Thus it makes exercising not only safer but also more effective.
Cross-screen feature
There is also the unique smart cross-screen feature that allows you to project your mobile phone display on the screen. Huawei Smart Screen V55i TV supports dual mobile phone projection. Thus, you can view the contents of two different mobile phones on the screen simultaneously.
Pricing and availability
Huawei Smart Screen V55i 4K TV is priced at CNY 3,799 (roughly Rs. 41,000). It will be available in two color variants: Interstellar Black and Silver Diamond Grey. As per the reports, Vmall in China will start its sale from April 26.