For small businesses, the next few years are going to be unlike anything we have seen before, which is why you need to revamp your 2021 marketing strategies to reach your customer base.
We outline nine strategies to undertake next year and how businesses can adapt to them.
1. Review Your Current Strategy
A review process is always necessary in the marketing world. To adjust to content marketing trends in 2021, it is important to look at what you currently have in place.
Break down each segment of your content strategy: SEO content, blogs, social media, email marketing, paid advertising, and websites.
Study the top blogging tips and compare them to your current content. You may find that your blog posts need editing or restructuring to be relevant to a new audience.
Source: Venngage
Analyze your social media posts to understand the best times to post and what kind of content gets the most attention.
You should also review the metrics you have set for marketing. The goals for 2020 may no longer be relevant next year.
The review process will help define the micro-moments businesses should prioritize in the customer journey in 2021.
2. Move to eCommerce
The pandemic has pushed businesses online faster than any other event in the past. This has led to a surge in eCommerce selling, which has directly impacted content marketing in 2021.
Focus on creating content that is geared towards buyer intent. Use tools like Ahrefs, Google Trends, and Google Keyword Planner to research and implement keywords.
Choose topics that are targeted to your audience and encourage them to engage with your brand in meaningful ways that lead to active purchases and advocacy for your brand.
Look at eCommerce opportunities beyond Shopify or your website. Instagram Shoppable posts or Facebook Marketplace are now options to market and sell your products.
Brands need to be where their customers are, and for the foreseeable future, customers will be online.
3. Look into Marketing Automation
Most marketers lack the time and resources to implement the strategies they plan for. Marketers are busy people, and with so much happening online now, they're going to be even busier.
One of the significant 2021 marketing strategies we will be seeing is the push towards marketing automation, which can make work easier for marketers.
These tools can be programmed to share content at specific times and to respond to customers even when the team is unavailable.
4. Use Google's Free Tools
Google now offers a variety of free tools that can boost your content marketing in 2021, no matter what size your business is.
We've already mentioned Google's trends and keyword planning facilities. Retail businesses will find value in creating Google My Business accounts as they expand online.
Using this facility, brands can create and verify their profile, so they appear in Google Search and Maps.
Optimizing one's profile for SEO is imperative to get the most out of this type of account. You want potential customers to find your business using your brand name and keywords.
This is also how prospects can read reviews of your brand, so encourage customers to share positive reviews.
5. Humanize Content
2020 has shown the importance of being human, even when you are a brand. Customers need to know that there are people behind the business with whom they can connect.
2021 is the year to put a personal spin on your marketing strategies. Shine the spotlight on your staff in your social media content by featuring them in interviews or behind-the-scenes videos.
Avoid using jargon in your content—keep your language simple and easy to understand so you don't alienate your audience.
Take a stand on an issue close to your audience and highlight the ways your company is working to make the world a better place, as Ben & Jerry's have been doing.
Build connections with your audience in 2021—it will make your brand more relatable to customers.
6. Prioritize Customer Service
Customer service has always been important, but in the wake of the pandemic and the shift to digital marketing, it's become an even bigger content marketing trend in 2021.
Assess your current customer service team and update their training as needed. Use tools such as chatbots, live chat, and messenger bots to ensure customers receive instant responses.
Chatbots can be programmed to respond to customer queries, make recommendations, or provide automated services, like the Bank of America app does.
There is fierce competition online for the same groups of customers, no matter the industry. Making customers happy is the best way to retain them and attract new acquisitions.
7. Network Online
Networking has been a great route for understanding the industry and the needs of one's audience. But with conferences and trade shows off the map, businesses need to get creative.
There are a few ways to incorporate online networking into your 2021 influencer marketing strategy.
Create and maintain groups on Facebook and LinkedIn. This is a great way to build a community and engage with customers regularly as The Mary Sue does with its group.
Another way to network online is to comment on blog posts about topics in your industry. But remember, this is not a self-promotion tool but a relationship-building one.
8. Visualize Content
There is so much content available online that getting noticed is becoming increasingly more difficult. Therefore your 2021 marketing strategy must include visual content.
Blog posts and newsletters should include featured images. Add graphics to your social content, even if it's a GIF or a popular meme.
Consider creating original visuals that are branded and reflect your company's ethos. Use tools to create a timeline infographic that illustrates statistics like in the example below.
Source: Venngage
Strong visuals make your content stand out in the crowded online world. We will see more companies make it a priority in 2021.
9. Encourage User Reviews
We've mentioned user reviews before but it's worth noting how important they are going to be going forward and why they matter to your 2021 marketing strategy.
Customers check reviews before making purchase decisions—they need proof that people like them have given the product the thumbs up.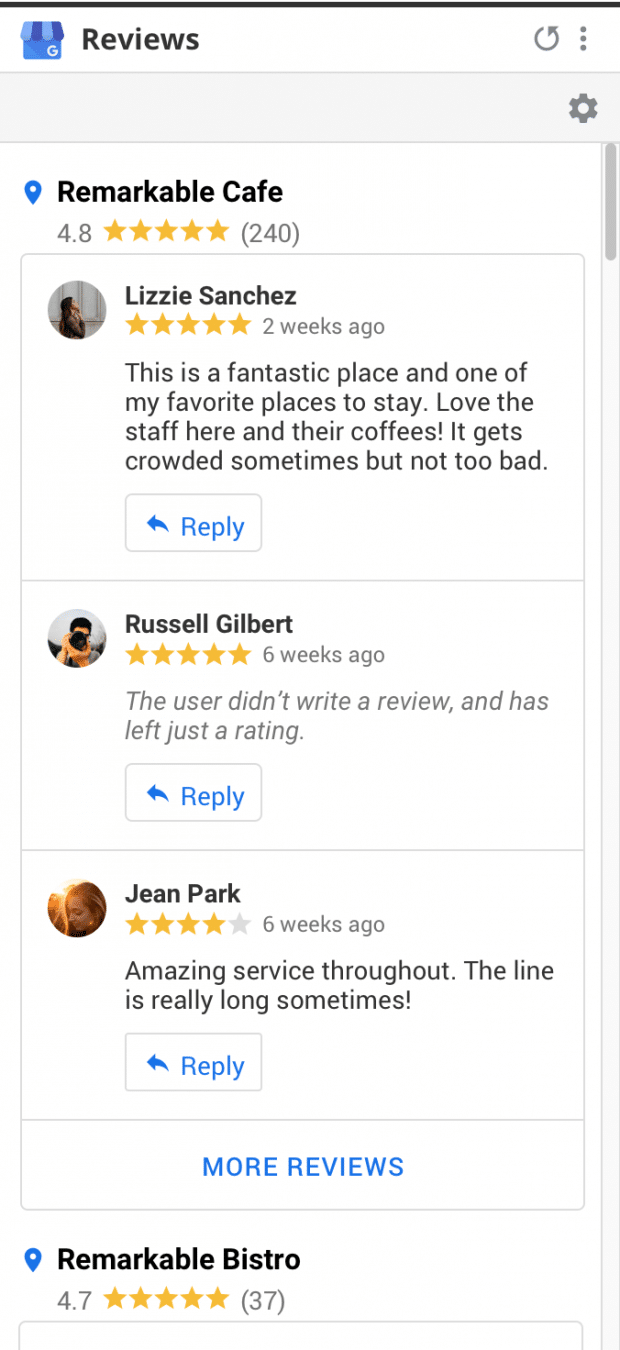 This social proof is necessary because people have become wary of brands and marketing tactics.
User reviews also act as influencer marketing—they drive decisions, which is why they are so necessary. Plus, they help you boost your net promoter score and attract more customers.
Encourage users to leave reviews and thank them when they do. When you get negative reviews, don't ignore them. Move them to a private space and discuss the issue there.
Key Takeaways: Adjust Your 2021 Marketing Strategies for a New World
The next few years are going to be vastly different from 2020 and companies need to align their marketing strategy accordingly.
Here are the 2021 marketing strategies companies can focus on:
Review Current Strategies
Move to eCommerce
Look into Marketing Automation
Use Google's Free Tools
Humanize Content
Prioritize Customer Service
Network Online
Visualize Content
Encourage User Reviews
By following these strategies, companies will be able to grow their customer base and retain more customers.